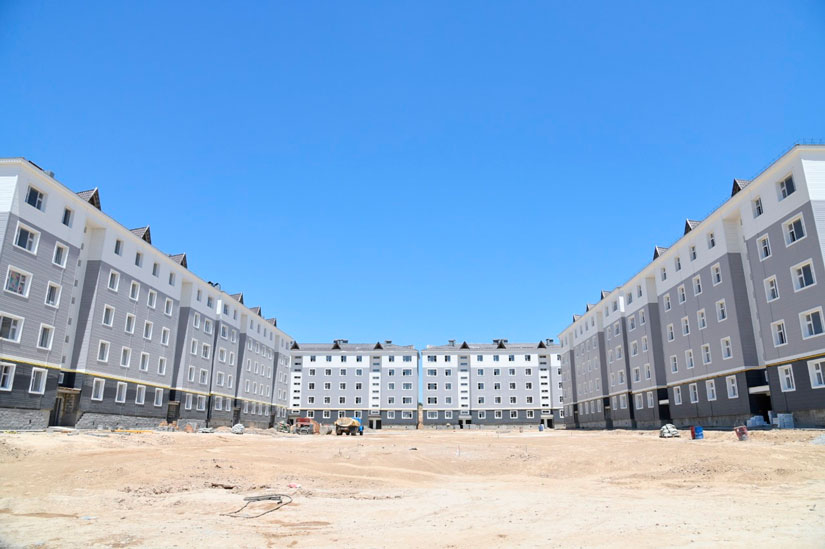 44 MULTI-STOREY BUILDINGS ARE BEING BUILT BY THE SPK " SHYMKENT»
Категории: Новости
Дата:

6 April 2020
Social and Entrepreneurial Corporation has started to participate in the implementation of the housing program "7-20-25" in Shymkent.
According to the press service of the mayor of the city, this year it is planned to build 146 thousand square meters of housing, including 24 houses, or 1016 apartments, within the framework of the "7-20-25" program. Also, at the expense of budget funds, 20 residential buildings are being built for 1213 apartments. In addition, extensions to multi-storey residential buildings, social, household, shopping and entertainment centers will be built.
Houses are being built in the microdistricts "Turan", "Asar-2", "Shymkent City" and "Shygys", in the ADC and along Vodopyanova Street. By the end of June, 24 of these houses will be put into operation, 27-by the end of the year. The remaining three residential buildings will be ready next year.
One square meter in such apartments will cost from 180,000 to 211,000 tenge. The initial payment is 20% of the cost of the selected apartment, the remaining funds can be issued through banks under the "7-20-25" program at 7% for up to 25 years.