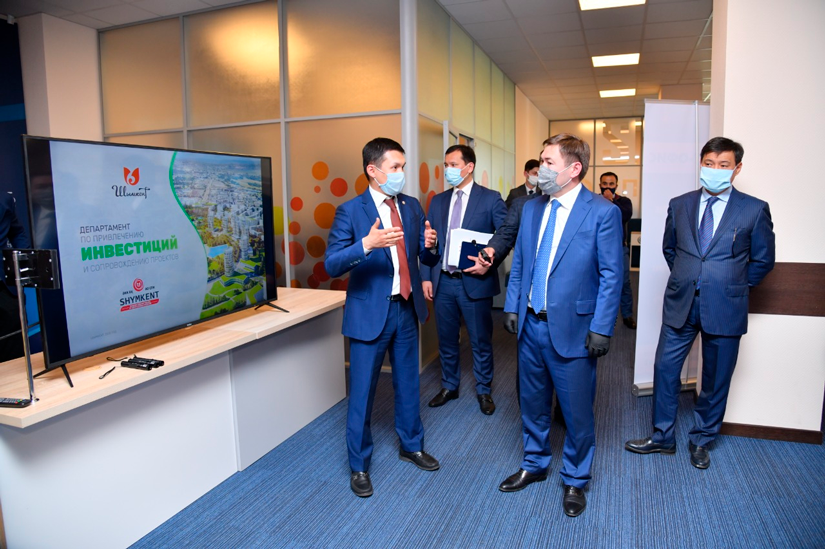 Akim of the city of Shymkent Murat Aitenov held a working meeting with the employees of JSC " SEC " Shymkent»
Категории: Новости
Дата:

27 April 2020
The mayor looked at the work of the front office, which operates on the principle of "One window". As part of the activities of the front office, it is planned to simplify the procedures for issuing 1% loans to entrepreneurs.
M. Aitenov, having got acquainted with the work of JSC "SEC "Shymkent", instructed to restructure the staff of the corporation, as well as to modernize the work of the Investment Department. 353 investment projects of the city of Shymkent are coming under the Department of the Department, for which it is planned to conduct appropriate work on their thorough analysis and achieve the planned indicators to increase the investment attractiveness of the city.
The management of the Corporation mayor presented the concept of urbanization of the city of Shymkent, which is a comprehensive work on the city's infrastructure, public awareness and create all necessary conditions for increasing the level of urbanization of the city Shymkent.