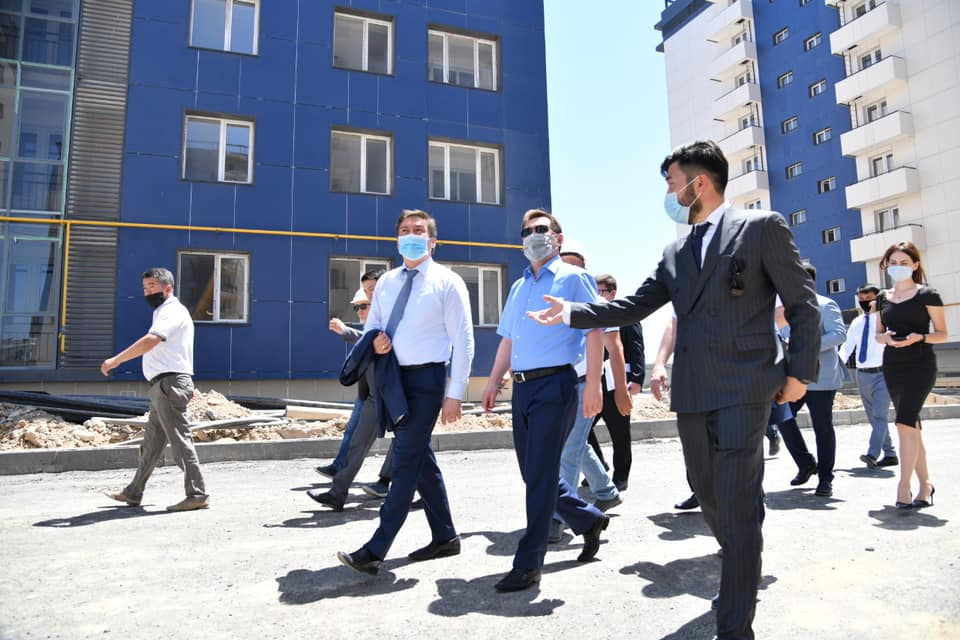 ONE MILLION SQUARE METERS OF PRIMARY HOUSING ARE BEING BUILT IN SHYMKENT
Категории: Новости
Дата:

3 June 2020
Today, the mayor of Shymkent, Murat Aitenov, got acquainted with the construction of residential buildings in the city. First of all, the head of the city inspected 10 residential buildings in the Asar-2 microdistrict, which are being built under the "7-20-25" program, funded by JSC SPK "Shymkent", and 2 multi-storey residential buildings in the Turan microdistrict.
Murat Duysenbekovich also visited the houses under construction at the expense of the state budget, in the residential districts "Shymkent City" and "Turan". The mayor instructed the contractors to step up construction work and use domestic materials. In addition, the mayor instructed the heads of the relevant areas to immediately solve the problem of infrastructure.
In general, in the metropolis, this year, within the framework of the state program "Nurly Zher" and the program "7-20-25", at the expense of all sources, 252 multi-storey residential buildings for 13,636 apartments are being built. The total area is 1 million square meters. Of these, 78 residential buildings are being built at the expense of the budget, 48 houses of JSC "SPK" Shymkent" and 126 houses are being built by private developers.
This year, 136 multi-storey residential buildings or 7560 apartments will be put into operation.
Press service of the Akim of the city of Shymkent